Professor Stephen Foster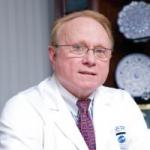 Dr. Foster received his Bachelor of Science Degree in Chemistry at Duke University, with Distinction and Phi Beta Kappa in 1965, and received his Doctor of Medicine Degree at Duke University Medical Center, in 1969, being elected to Alpha Omega Alpha. He trained in Internal Medicine at Duke University Hospital from 1969-1970, and at the National Heart and Lung Institute, at the National Institutes of Health in Bethesda, Maryland, from 1970 to 1972, during which time he also taught Internal Medicine, with appointment as Instructor in Medicine at the George Washington University Hospital in Washington, DC. In 1972, Dr. Foster entered his Ophthalmology Residency training program at Washington University (Barnes Hospital), in St. Louis, Missouri, and having completed that in 1975, he then traveled to Boston to do two additional Fellowship trainings in Cornea and External Diseases, and in Ocular Immunology. He completed this training in 1977 and was invited to join the full-time faculty of the Department of Ophthalmology of Harvard Medical School, where he was a member of the Cornea Service and Director of the Residency Training Program at the Massachusetts Eye and Ear Infirmary. He began his independent research in 1977, and was continuously funded by grants from the National Institutes of Health until he chose to focus primarily on Clinical Practice in 1990.
He created the Ocular Immunology and Uveitis Service at the Massachusetts Eye and Ear Infirmary in 1980, and began the Uveitis and Ocular Immunology Fellowship in 1984. Over 100 Ophthalmologists have successfully completed this training program in uveitis and ocular immunology, and most have contributed to the over 500 published books and papers that Dr. Foster has authored. Dr. Foster continues to direct a research laboratory at the Massachusetts Eye Research and Surgery Institution (MERSI), through the support of his newly created research foundation, The Ocular Immunology and Uveitis Foundation; this laboratory is devoted to the study of eye surgery, inflammation, and infections. Dr. Foster sees and treats patients with cataract, glaucoma, cornea and external ocular diseases, and uveitis. He teaches cataract, corneal microsurgery, and vitreal surgery for inflammatory eye disease.
Other themes