Keith James Clarke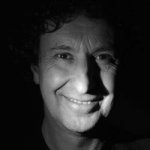 Keith James Clarke is a film and radio programme producer and teacher. He is a Chartered Architect and has practised in Cambridge, Birmingham and London. During this period he made a documentary film on one of his private commissions.
He lectures in architecture at Central Saint Martins and Chelsea College School of Art and worked as an External Examiner at Ecole d'Architecture de Val de Marne in Paris.
Keith is passionate about the music of Gustav Mahler. He specializes in the character of place and in this investigation he applies his architectural expertise to Mahler's life and music. Keith frequently gives talks on this subject and loves living in London where he makes full use of the musical, architectural and cultural benefits of this great City.
Other themes