Professor Heather Joshi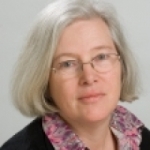 Heather Joshi is Professor of Economic and Developmental Demography at the Centre for Longitudinal Studies, Institute for Education, University of London.
She was previously the Director of the Centre for Longitudinal Studies from 2003 to 2010, and its Deputy Director from 1994. She is also the Co-Chair of the European Child Cohort Network fostering international collaboration and comparison between cohort studies. Professor Joshi is an economic demographer who has used a number of longitudinal datasets including the ONS LS. Her research has been mainly concerned with the family, the labour market, gender child development, but also includes spatial issues.
Other themes