Robert Woodthorpe Browne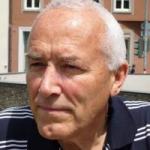 Robert Woodthorpe Browne is a Reinsurance Broker and Consultant specializing in Central and Eastern Europe and Third World countries. He is director of Robert Browne & Partners Ltd, and was from 1979 to 1995 a Member of Lloyd's.
Robert Woodthorpe Browne is also an active member of the Liberal Democrats, which he has been a member of since his school days. As well as standing for the Lib Dems in various general elections and by-elections, Browne has held a number of posts within the Liberal Democrat or related organizations, including Chairman of the Parliamentary Candidates Association from and Chairman of Liberal International (British Group).
Other themes