Sir Roy Strong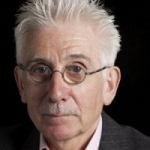 Sir Roy Strong, author, broadcaster, former Director of the National Portrait Gallery and the Victoria and Albert Museum, is one of Britainís best-known public figures. Articulate, witty, often provocative, he is a great communicator much in demand for his opinions and ideas. His many bestselling books include The Story of Britain, The Cult of Elizabeth and The Spirit of Britain.
He was Director of the National Portrait Gallery from 1967 to 1973 and of the Victoria and Albert Museum from 1974 to 1987. In 1980 he was awarded the prestigious Shakespeare Prize by the FVS Foundation of Hamburg in recognition of his contribution to the arts in the UK. He has published a number of highly acclaimed books, most recently The Laskett, the story of the garden he built with his late wife, the film, television and theatre designer Dr. Julia Trevelyan Oman. He is currently working on a history of the Coronation for HarperCollins and A Little History of the English Church for Jonathan Cape.
For a public figure whose career is firmly rooted in the arts, Sir Roy is widely known as a common sense advocate with views on society and the future. His warm and witty style makes him a popular choice as an after dinner speaker; a role he increasingly enjoys.
Other themes