Bob McDowall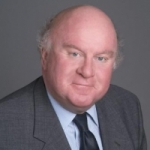 Bob has spoken at numerous industry events and conferences, including Worldwide Exchanges Conference, Sibos and GARP. He has frequently appeared in the press, including the BBC, Bloomberg, CNBC and CNN, and pens a regular column for The Economic Times of India.
Bobís previous experience includes a Senior Consulting analyst role at Aite Group, where he focused broadly on trading issues in the European marketplace, as they apply not only to those within the capital markets sector, but also within wholesale banking. He covered all asset classes, risk issues and compliance with European regulation, most significantly Basel II, Basel III and MiFID. Before this Bob was a research director at TowerGroup, focusing on the European financial services industry. He is a director and shareholder in Ubicap Group Ltd, a private equity broking and investment company based in Guernsey; and, through UbiCap, an advisor to Alderney Renewable Energy.
Based in the UKís Channel Islands, Bob holds a law degree (LLB Hons) from University College London, University of London. He is fluent in French and he speaks Russian and Spanish.
Other themes