Professor Yvette Taylor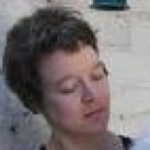 Professor Yvette Taylor is Head of the Weeks Centre at London South Bank University.
Her publications include Working-class lesbian life: Classed Outsiders (Palgrave, 2007), Lesbian and Gay Parenting: Securing Social and Educational Capitals (Palgrave, 2009) and an edited collection Classed Intersections: Spaces, Selves, Knowledges (Ashgate, 2010). She has articles in a range of journals including the British Journal of the Sociology of Education; Women's Studies International Forum; Sexualities; Feminism and Psychology. She is working on a forthcoming book from Economic and Social Research Council (ESRC) funded research (2007-2009) Fitting Into Place? (Ashgate) and her edited collection (with Hines, S. and Casey, M.) Theorizing Intersectionality and Sexuality is forthcoming in October, 2010 (Palgrave).
As a Fulbright Scholar, she will be conducting research at the Women's and Gender Studies Department, Rutgers University: 'Just cause or impediment? Costs of civic acceptance'. This project explores intersections of class, gender and race in the negotiation of same-sex 'rights', probing at the material and subjective costs, consequences and constructions of 'intersectional citizenship' in changing times.
Other themes